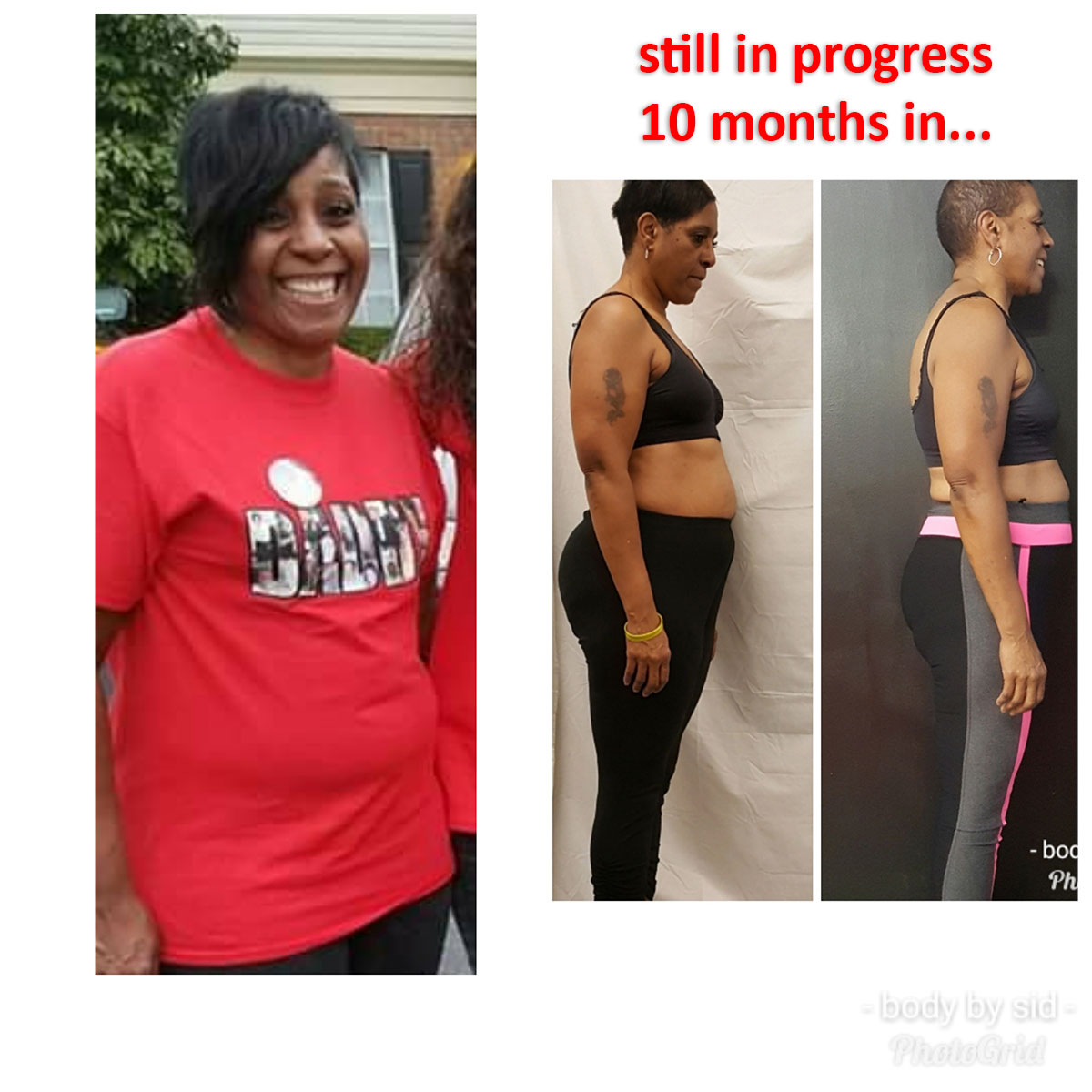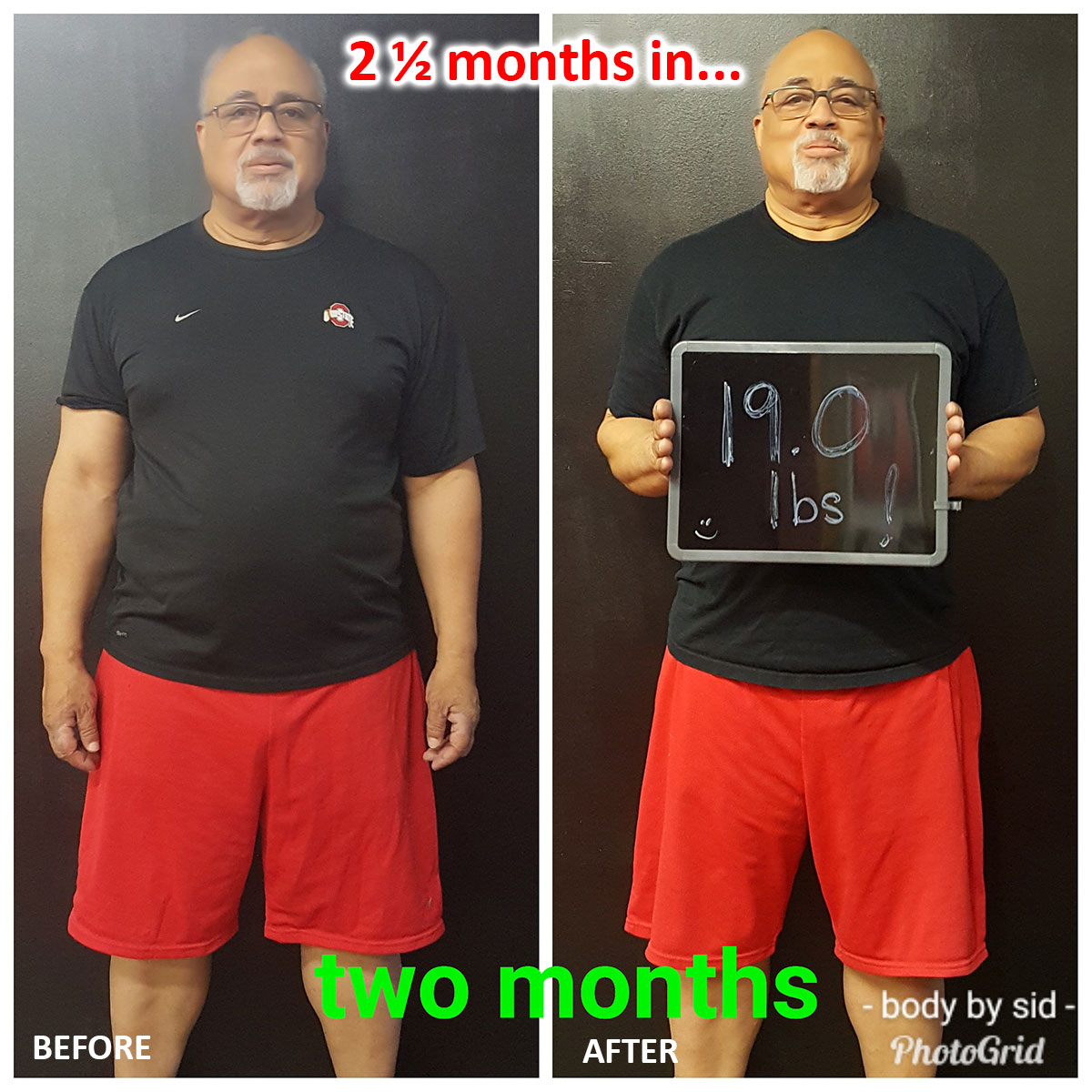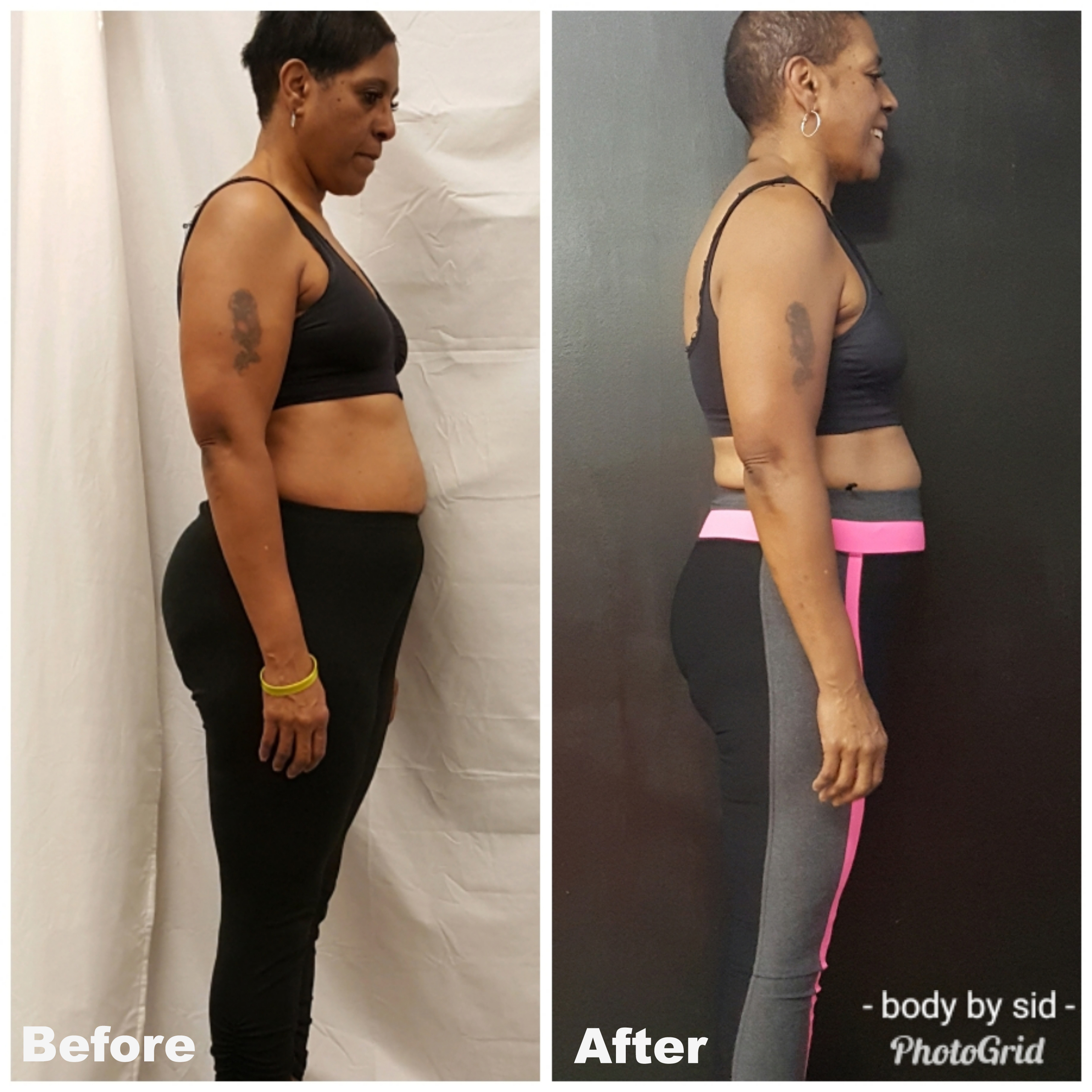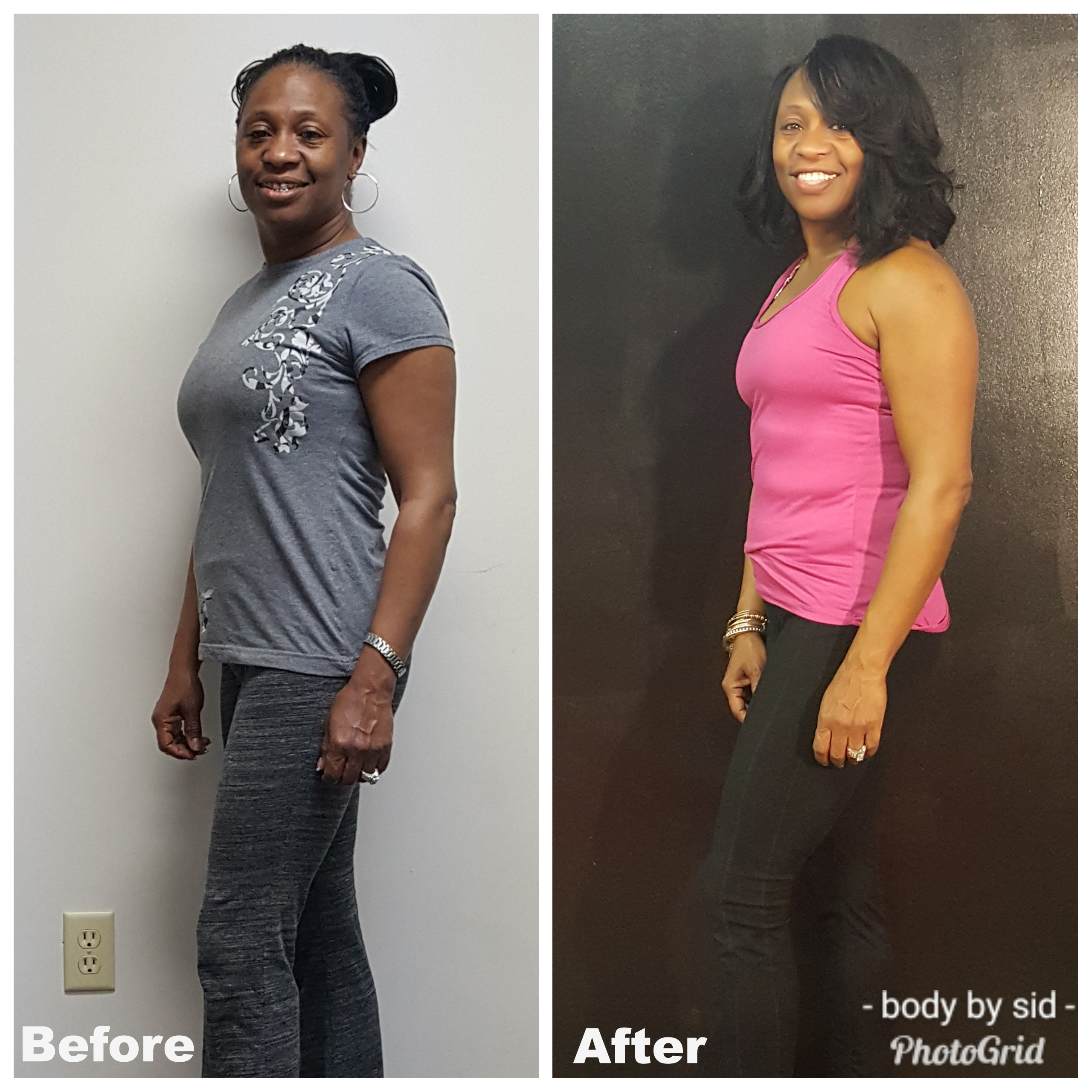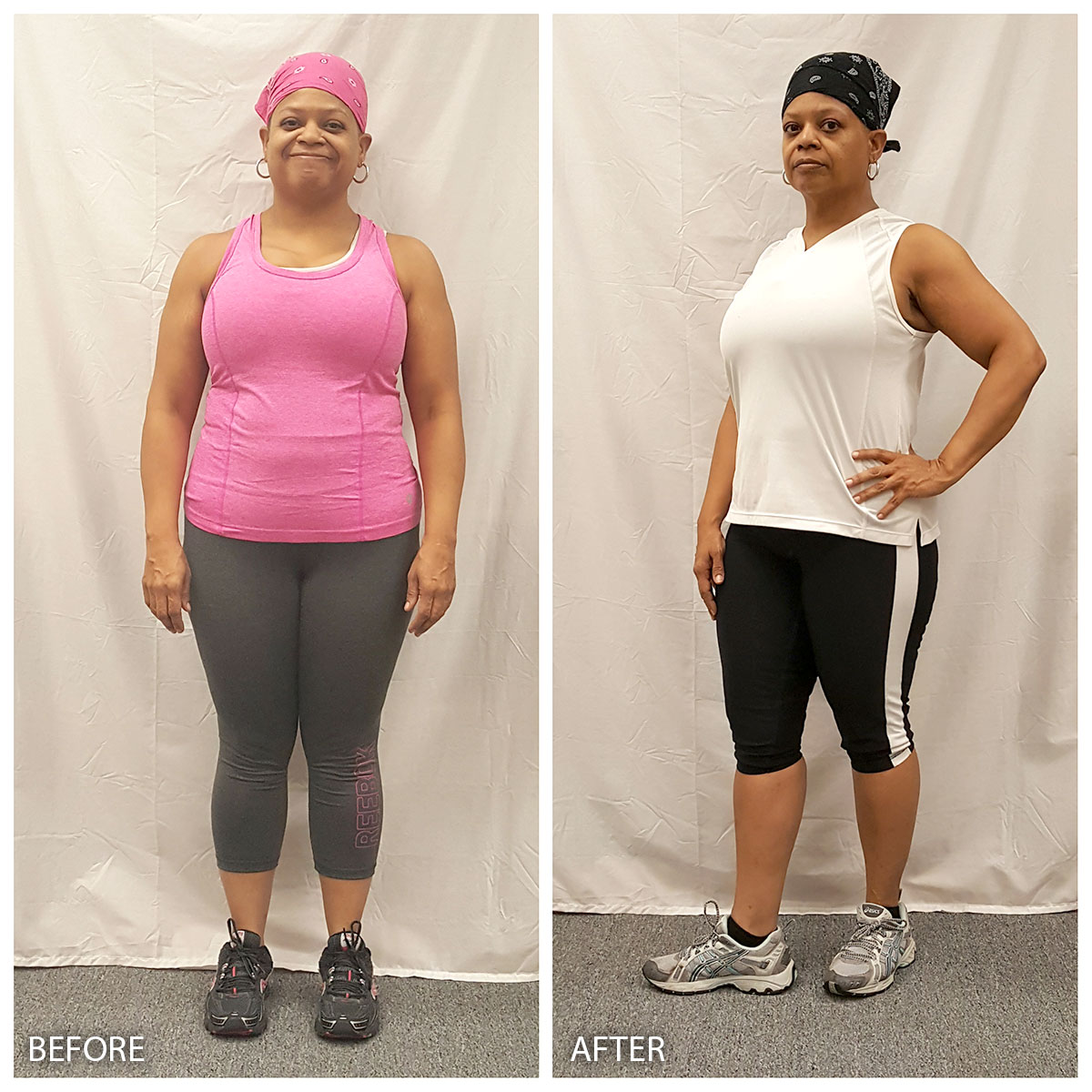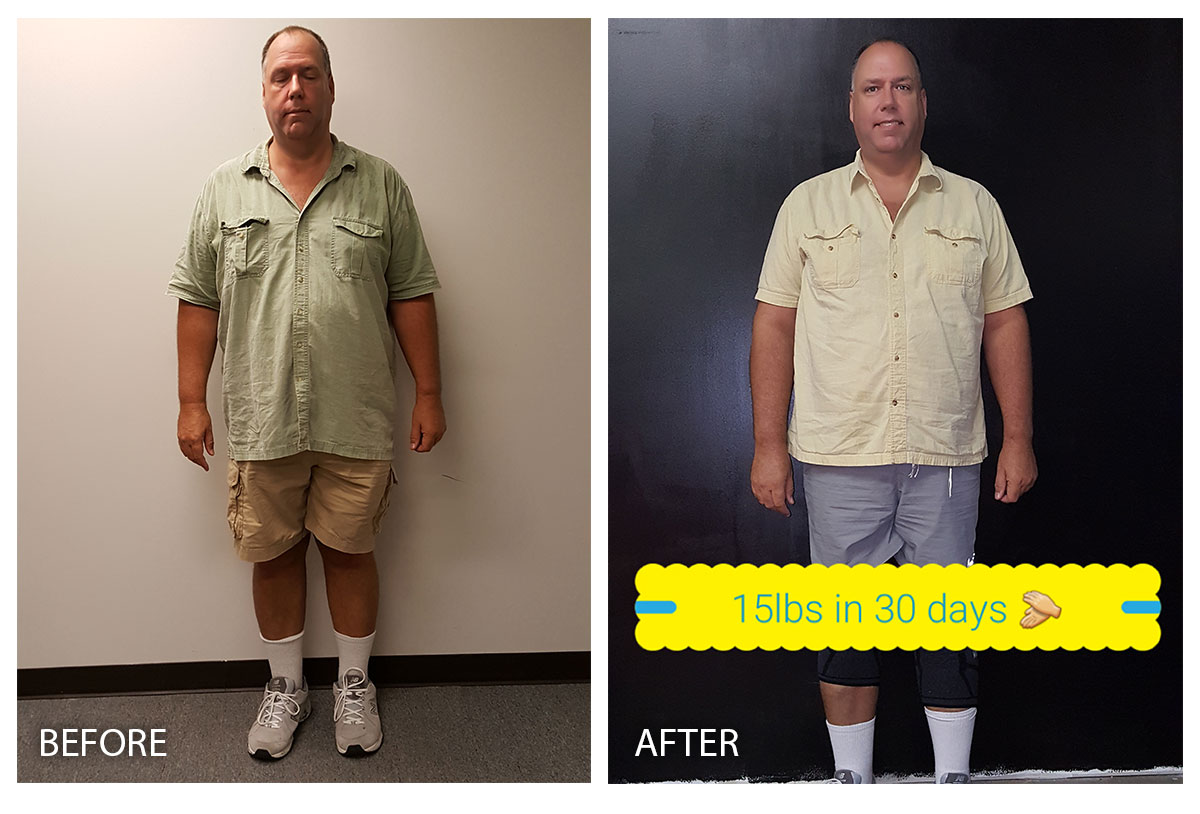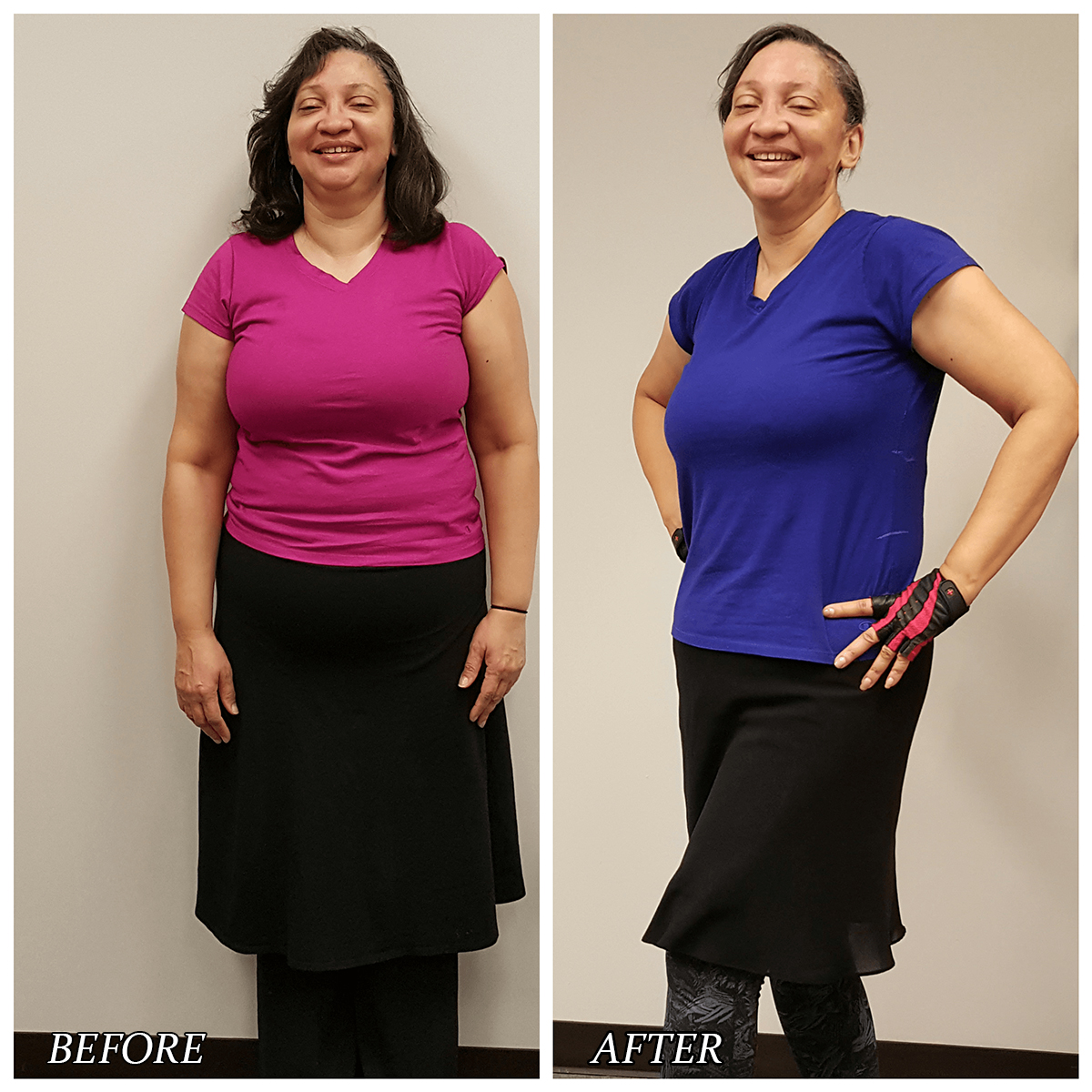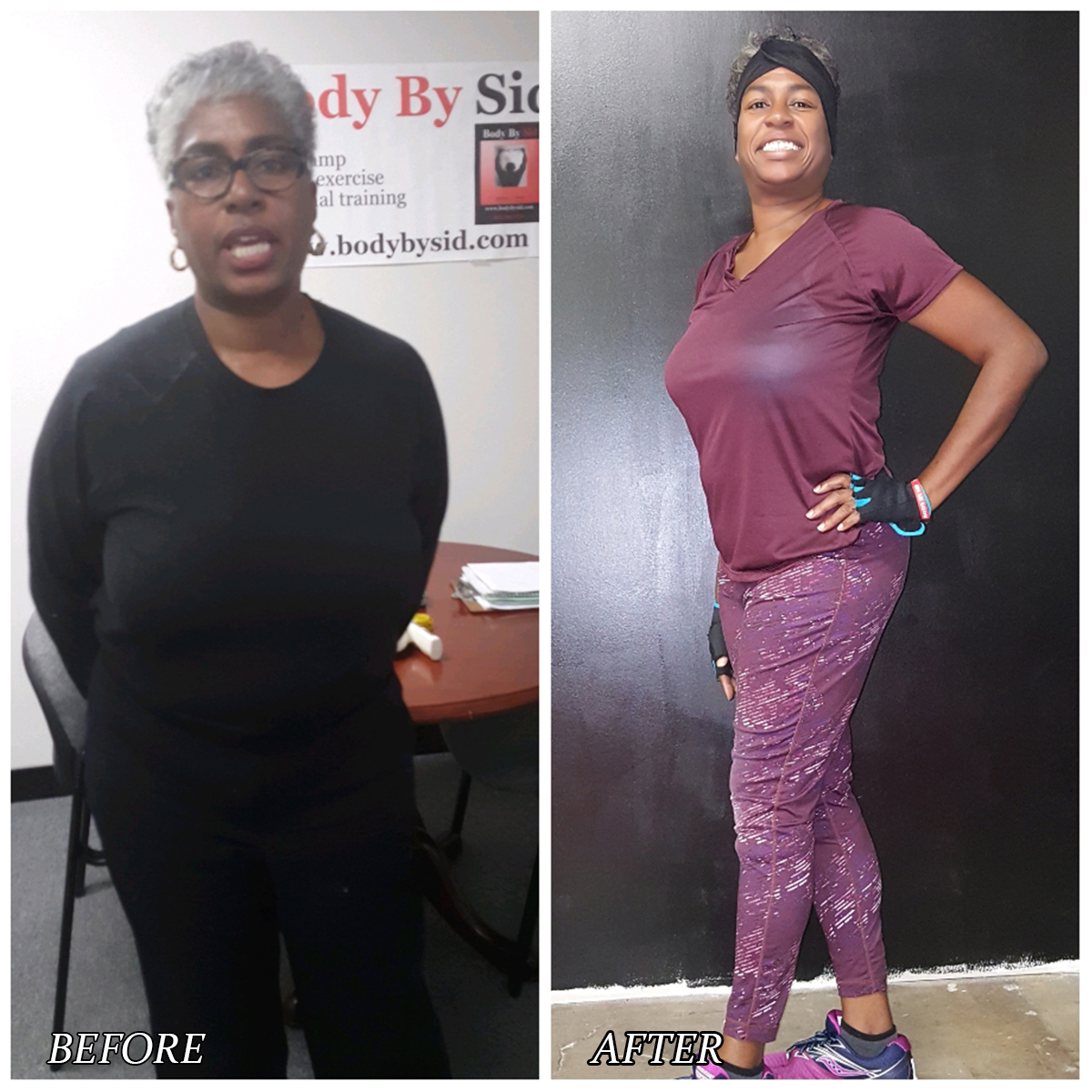 My first bootcamp in a LONG time!!! Gotta tell ya – GOD is GOOD!!!! When I started this journey, I did so because I made up my mind that I neither wanted to look, nor feel as I did. All the while, the LORD was telling me what I needed to do. Body by Sid is the place and the program for me! Every step of the way, we're always encouraged to push ourselves. So, though I found myself absent from class, I was determined to keep my "gains" (that is, what I had accomplished). Sidney West, this place, this program, and the LORD have instilled in me a love of health and movement – and taught me that you're never too old to try something new. #strength #courage #fierce #grateful #keepwarm
"...Also you are one of the very nicest, caring, compassionate trainer/coaches I've ever had. I am excited about my weight loss journey. I'm really doing things differently than I ever have before, which feels good. Thanks for allowing me to be a part of the body by Sid flock and family. And because I understand leadership I do truly look at you as the  EXCERCISE EVANGELIST that you are."

Thanks again
I'm was going on vacation and the first thing I thought about was that I'm going to miss exercise!! Wow, Sidney was right. Bootcamp (exercise) is now part of my life.

Before discovering Body By Sid, I knew little about diet and exercise, and even less about muscle toning and development. In less than one year with Good Life Fitness, the physical changes have been dramatic. I've gained muscle, toned and trimmed up, and my energy level has been raised considerably. And, inwardly, I've gained confidence and poise. In fact, my friends are amazed at the "new me".

Thanks to Good Life Fitness, I eat better, work and play harder, and sleep more soundly at night.

Thank You Good Life Fitness!

- Laveta
I've taken Sidney's class for 3 years and have never been more fit in my life. I was not fat, but not fit. I have definition in my arms, legs, back and stomach that amazes me, and I'm 50! I arrange my schedule so I don't miss a class. It's become an important part of my life socially, spiritually, and physically because we all feel like we're in this together. I don't have lower back problems any more, and feel better and look better than I ever have. My clothes fit differently. Sounds too good to be true, I know, but it is true. The key for me was to suit up and show up and do as much as I can. Gradually I got stronger, and what a sense of accomplishment I get from that! I credit Sidney – he's found his gift. Take this class!

– Robin
Sid, is the best thing that has happened to my husband and I. When I started I could not get my self off the floor on my own. I had my husband on one side and Sid on the other. Now four month's later, I can get myself off the floor with out help and can do all most 700 jumping jacks run and lift weights and most of what Sid has us to do. I have to say it is hard work three times a week, but it is worth it. THANK YOU SID

– Sheila and Don Williams
I come to class thinking that I will be able to handle the workout today because I workout all the time. But after we get started I realize this workout is kicking my butt! The workouts are NEVER the same. Sidney I thank you for that. I get challenged each and every class. One thing is for sure – I'm getting my money's worth!

– Sheree
Sidney, I receive your newsletters and would to tell you how much they have helped me, I love my butt and your advice on eating has changed my metabolism after just two days, I woke this morning without feeling drained, my job is one that is kind of different that I don't have normal work hours and I eat as I drive-in. LOL, which means I hit the drive-thru which is not too healthy or I don't eat at all. I did the eat (snack) every two hours with fruit and I heated up some green beans and it wasn't heavy and made me have the it is. Thanks for your advice and I wish I could be at the grand opening. Good Luck and God bless you in continuing to get the body to look good for the cruise. Thank you.

Colleen Moses Lithonia,Ga
"I really enjoy Body By Sid! The workout program is well-thoughtout and planned, after I am finished, my mind, body and spirit is renewed. Getting through the camp is an accomplishment. Sid is patient, encouraging and senstive to the needs of his memebers. Thank you for being a GREAT instructor!"

– Mia
"It's my first week and I've lost 2 pounds! It might sound small to some of you [in the bootcamp], but it is a victory
for me!

Libby
On today I stand as a testimonial for my Fitness Evangelist "Sid West". When you look through out his boot camp photos [on facebook] you will see pictures of me that are hit and only authorized because of the purpose. "No pain no gain" and that is for real with Sid. The suit that I had on today is 10 years old and I must say once again it fits very well. To God be the glory!

Roleta
Hi Sid,

I just wanted to take the time to thank you for the boot camp. It has a wonderful time and it was an awesome experience for me. I have worked out in the past, but not at that level. I appreciate your talent and your patience. I learned so much from you and about my body. I lost a few inches and I became more flexible. The flexibilty allowes me to use my body more effectively and feel better just in my everyday life – sitting, standing, bending, walking, climbing stairs. My daughter and I will continue to work out and eat better as we work on this lifestyle change. I will continue to pray for you, your gift, and your success and for God to continue to show you more favor as you grow. Be blessed and thank you, again.

-Jill
Hi Sid,

Hope all is well with you. Wanted to give you a brief update once I went to get my check up with my doctor. After doing the lab work, I received a note from her that all my blood work was normal and even improved from last year. I'm sure it has to do with my physical activity along with better eating. Thanks for being a blessing. –

Jill
Hey Sid,

I wanted to send you this e-mail before I forgot. I really enjoyed today's bootcamp. Even though I did not do every rep, but I stuck with my 10lbs and I feel great. I felt this was one of our best bootcamp ever!

Sheree
Sid, what a wonderful program and an excellent instructor! It was so much fun! I don't know what I will do until next year! It was the best program I have participated in. Thank you!

Karis
I am fitting into pants I have not been able to wear all summer,
thanks for everything!

Madelyn
Muscles twitching..abs aching…the last month of SEFB has been the best! It keeps getting better and I can feel my body transforming after each workout. Sid, may God bless you and thank you!!

Geanine
Running, running, running…and not going anywhere fast! That was me. So, I called my friend Sid West, a very respected and caring trainer. I saw results in 12 weeks and I feel so much healthier and better! I recommend Sid to anyone who needs a positive change!

Tammy
I´ve never been able to keep my weight off for this long! Thanks, Sidney, you're the best

O.E.
My clothes are falling off of me! I have lost to date t total of 10 pounds. I went in today (doctor) and i as 164. Before boot camp I
had been a steady 174-ish, more like 176

L.T.B
Hi Sidney,
There never seems to be enough time after class to let you know how much I personally am blessed by your classes. I can't afford a personal trainer and YET I feel God is giving me so much direction through your classes on getting my body into shape. And losing 3.5 % of body fat in three weeks is amazingly encouraging. You have a definite gift and thank you so much for being a vessel of hope and encouragement. Of course, I won't say I have never wanted to quit during a class BUT I can't say enough on how your cheerfulness keeps me going.

God Bless,

Jennifer
I was nervous at first. Now it's my third week and I look forward to coming to boot camp. Thank you for the encouragement, Sidney.

Jessic
Call Today 614-286-9726 or register here!